The best dog crates make your dog or puppy feel safe and comfortable by providing a soothing environment he can make his own. Don't think of putting your pup in a crate as punishment.
Yes, they're great to use as tools for potty training and having a timeout for naughtiness. And being crate trained will help him learn the house rules and have less anxiety when traveling. But we all need a special place to call our own, even dogs.
Encouraging him to willingly explore his crate will help him enjoy the comfort of his own little doggy room and relax when traveling.
AmazonBasics Single Door & Double Door Folding Metal Dog Crate 
Give your pup enough room to grow into his space with this double door metal dog crate. With an optional divider panel, you can reduce or expand his living space to accommodate his growing size.
The two-door design helps to quell the fear of being overly confined. Both doors swing out which gives you easier access to him and eliminates having to stretch deep inside to change bedding and blankets.
Having multiple doors can make this one of the best metal dog crates you'll find, but you must remember to secure the sliding bolt latches on both doors. The rounded corners prevent accidental cuts or scrapes, and the durable metal construction gives your pup lots of ventilation with a 360-degree view of his surroundings.
Cleaning up accidents isn't a problem, either. Slide the plastic pan from underneath and wash it clean.
Traveling with a folding dog crates means less hassle and more space for other important luggage. Unsnap the levers and fold the sides inward. Slide it under the bed or lie flat in the trunk.

MidWest iCrate Single Door & Double Door Folding Metal Dog Crates 
Our next choice for one of the best metal dog crates is the iCrate. Complete with double door entry, this is ideal for smaller breeds. 
It's the perfect escape for dogs who need a private place to get away from it all. Smaller pups can be anxious and need to know they have a safe retreat when strangers come to the house, thunder rolls, or they just want to snuggle in for a long nap.
This metal dog crate has an under-carriage pan that's leakproof to catch those unfortunate accidents when potty training.
Both access doors have a single sliding latch to secure them shut. Hardwood floors won't get scratched with the rubber feet protectors built into the metal bottom.
Puppies who have too much space will relieve themselves in one end of the crate and rest in the other. The included divider panel adjusts the length of the interior space to just the right size. Or use it to house two small pups who have separation anxiety and need to be close to their fellow canine.
Since it's a folding dog crate, it lies flat for easy storage without needing any tools to disassemble. Taking your little pooch on vacation with you? Fold it up, pop out the carrying handle, and take little Fido and his bedroom with you.

EliteField 3-Door Folding Soft Dog Crate 
If metal isn't your thing, you may like a soft dog crate instead. Made for smaller breeds, tiny dogs have plenty of room to relax as they travel with you.
It's one of the best metal dog crates for transporting your tiny tot because it's so lightweight. The soft outer fabric covers a sturdy metal frame while the mesh material provides excellent ventilation and a great view.
Three access doors on the top, side, and front zipper opens to reveal a roomy interior. A waterproof pad lines the bottom for easy cleanup.
With an included fleece bed, your fur baby will feel at home in no time. Store snacks and toys in the two accessory pockets located on the side and top. Snap the adjustable padded shoulder strap on, and your pooch is ready for transport. Or use the built-in handle to carry it like a suitcase.
If you want to tuck it away in the closet or under the bed when not using it, no worries. It doubles as a folding dog crate that comes with its own carrying bag. The crate folds down to three inches high and slips inside the bag.
A perk of a soft dog crate is that it's flexible and not as cumbersome as full metal crates.
The bed and the carrier fabric are removable and machine washable.

Single Door Metal Dog Crate Carlson Pet Deluxe Pet Crate – Small 
Petite pups up to 25 pounds can be kept safe and secure in this cute metal dog crate.
Most crates are constructed of standard black metal, but not this one. Powder blue in color, it's a bit easier to blend with your home décor and looks less like a doggie prison.
The electro-coat finish makes it rust-resistant. Even the removable plastic pan is a matching blue.
The tray slides out for cleaning and can be hosed off or wiped with a wet cloth.
With a single door of entry and a sliding security latch, your dog will be kept safe with little chance of escaping.
As with the others we've mentioned, no tools are needed for set up. It folds flat and locks in place, making it portable and easy to store. To set it up, hold the side clasp and lift, and snap the pieces together to create a sturdy enclosure.
No bed is included but add a few soft blankets or some memory foam, and he'll be snug as a bug.

Petnation Port-A-Crate Indoor and Outdoor Home for Pets 
Perfect for the big guy (or gal) in your life, this is one of the best dog crates for pooches up to 70 pounds.
Covered with a lightweight water-resistant fabric, it's also a great soft dog crate that provides some privacy bigger dogs enjoy.
It's washable and has a mesh bone-shaped window to promote airflow. The extra-strong steel frame can hold up against the strength of a bigger dog's movement and weight.
The front door uses industrial-strength zippers to zip closed so your pup can still see the world outside while the top door gives you aerial access from above.
Roll the windows open and snap them in place. It's like having a comfy dog house and secure dog crate in one.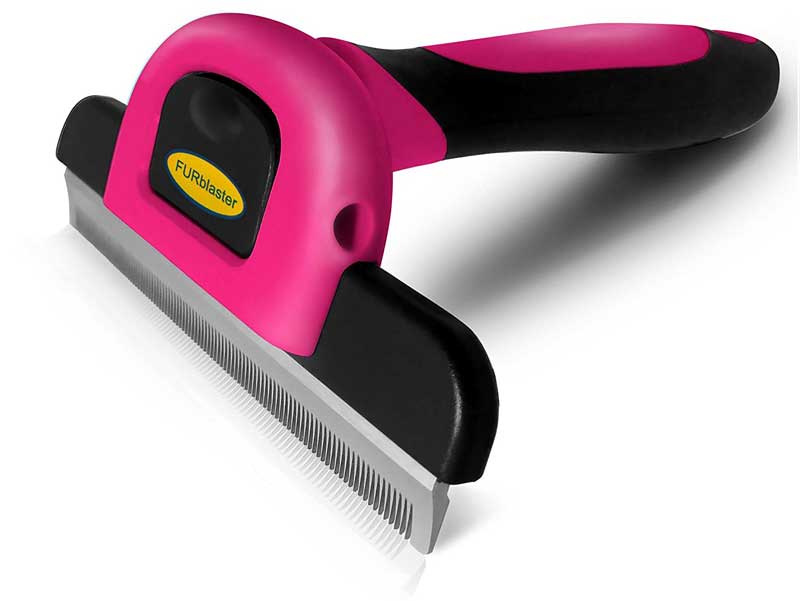 Dog Supplies from Amazon