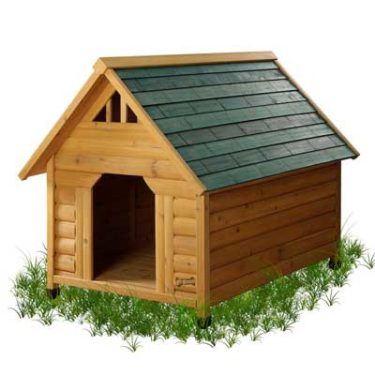 A well-built dog house provides shelter, security, and keeps your family pet comfortable.
Giving your dog a designated space for himself helps to relieve anxiety, insecurity, and gives him a sense of ownership.
Give your pet the ability to escape the summer heat or defend himself against the winter chill with a high-quality dog house that he can make his own.
Poorly made dog products aren't designed to withstand harsh outdoor elements. Show your love for your four-legged friend by getting him a great dog house that he'll love to call his second home.
Precision Pet Extreme Log Cabin
Let your pet enjoy living in the great outdoors by staying dry and warm in this cute log cabin dog house.
Available in Small, Medium, Large, and Giant, dogs of every size can settle into their new home.
The raised floor combats cold and dampness. Manufactured from solid wood, it's sturdy and weatherproof. Your dog stays dry thanks to the slanted roof with asphalt shingles.
An off-center door opening adds more shelter from wind and rain. There's no actual door that closes, so the entry way may get slightly wet from rain.
Adjustable feet allow it to be positioned securely on uneven surfaces. The wood is warm cedar color with a professional finish and dark trim.
Dog House With Staircase and Balcony
Fido will love this mini mansion as he sunbathes on the balcony of his new dog house.
Solid fir wood construction withstands harsh weather conditions of sun and rain. A side staircase leads up to the top balcony so your dog can enjoy the great outdoors on a nice day.
The interior living space features a raised floor to avoid moisture. On hot days, it provides a nice amount of shade with adequate ventilation. Adding a few extra dog products like a heated bed and a door flap will make your family dog feel like royalty.
With weatherproof leg protectors, it can withstand rain and snow without rotting.
It's a bit on the smaller side, measuring approximately 33×25.8×28 inches. Smaller dog breeds (and even cats) will feel like they're the king of the castle when they move into this adorable dog house.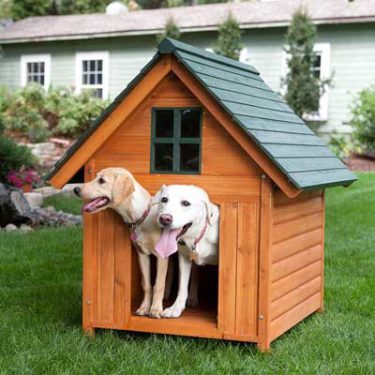 Extra Large Outdoor Dog House Dog Kennel
Your dog will enjoy being sent to the dog house if it means staying in this large and comfortable home away from home.
Resembling a tiny house, the solid wood construction offers a spacious living area. The waterproof green gable roof keeps the interior insulated in summer and winter.
A tiny window above the front door adds a touch of classic character while letting in plenty of sunshine.
While it's a sturdy enough dog product to accommodate a large dog, it won't hold a human adults weight. Standing on it while assembling it is not recommended.
Built in an extra-large A-frame design, it measures 40x44x47 inches. The slat wood floor resists mold and offers lots of space for your large family dog, or multiple medium-sized dogs. Add a fluffy dog bed, and he'll be a happy puppy.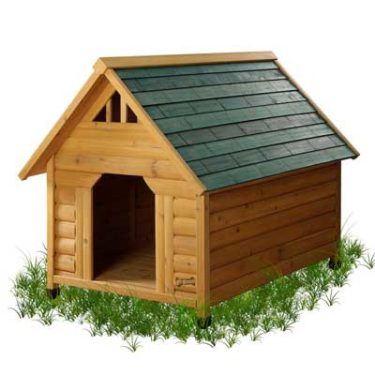 Pet Squeak Alpine Lodge Dog House

Why switch between the kennel and the dog house? This superior pad is an ideal combination of both.
It has the beauty of a dog house with its wooden design and attractive green slat roof. It's naturally insulated to protect your dog from excessive heat and cold year round.
The scent of wood creates a soothing outdoor atmosphere to help relax and comfort your dog. The raised floor keeps it above ground to avoid moisture.
External dimensions: 34.5″ Width x 45.75″ Depth x 37.5 Height.  The kennel is delivered in only a small number of panels and only takes 25-40 minutes to assemble.
Dog Palace Insulated Dog House
Country living is at its best with this insulated polystyrene dog dwelling. Mimicking a barn design, your dog can come and go as he pleases thanks to the self-closing insulated front door.
When he wants to escape to his happy place, he can jump through this inventive doggy door and watch through the window. There's no lock, so he can't get trapped inside.
Fully insulated walls and roof
The walls and ceiling are filled with foam insulation to keep him in a comfy temperature throughout every season. Since the floor is raised four inches above ground, the interior living space stays warm and dry.
The roof isn't removable, but a small drain hole is pre-cut into the floor to make cleaning up accidents easy. The floor is slightly tilted to guide the liquid towards the drain hole.
Made for medium to large dogs, it's sized at 31.5×47.5×38.5 inches. A lifetime warranty is included that guards against any cracks or breaks.
Best dog kennels or best dog homes?
Being sent to the dog house isn't supposed to be fun. But it can be if your dog actually likes his dog house. Let your dog have a special place that's all his own. He'll feel secure and comfortable, like he's the master of his domain.
Let your dog be lord of the castle with the Dog House With Staircase and Balcony. He can guard his lands as he perches atop the beautiful wooden balcony of this adorable dog house.
Or, for larger dogs who need a break from everyday life, give him some privacy with the Dog Palace Insulated Dog House. He can stay safe, dry, and warm while enjoying a taste of country living in this fully insulated barn-like dog house. Show your four-legged family member some love by choosing the dog house that will make him (and you) happy.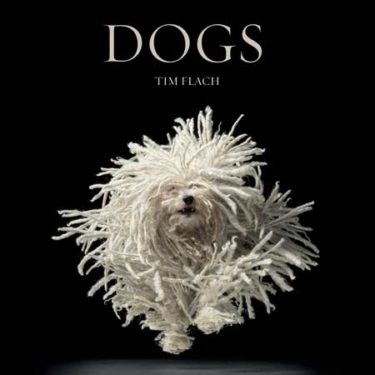 Perhaps you are buying a dog house with a pet dog in mind?
But which one?
I review 5 top rated dog breed books to help you choose.  See the full review here…
SaveSave
SaveSave